Posted by Mummy Dearest on Sep-9-2002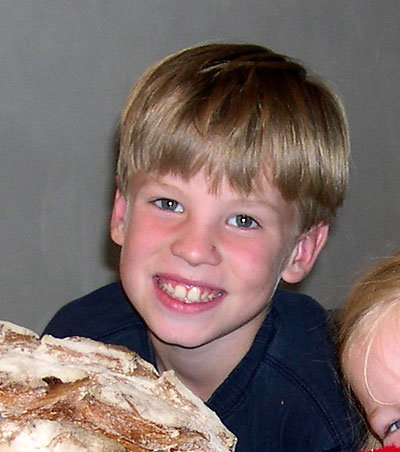 Mornings on school days are an utter zoo here. I'm sure that it is only coincidental, but at around 8 – the same time the main discipliner heads off to hunt for his family's daily dinner- the volume increases here ten fold. I for one wouldn't want to be a neighbor of ours.
And every morning- without fail- The Boy has some drama or trauma ready for me. I give him an A+ for his creativity alone. And what crushing blow did The Boy have to bear this morning ? His wicked, wicked mother won't let him have a goat. A cute little goat named 'Snitzer'. Surely, The Boy must be a foundling. A real mother wouldn't be so very cruel.
I myself am not surprised that every morning I sit for almost an hour, drinking coffee and recovering from the latest episode of 'Mornings with The Boy'.