Posted by Mummy Dearest on Mar-8-2003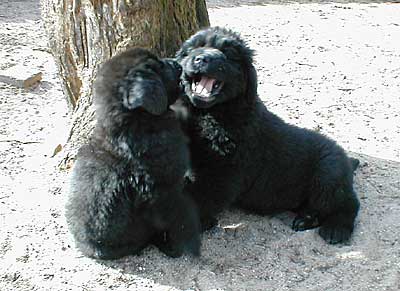 Buddy ( left) and Elvis at the kennel. The lads have the same father, different
mothers. Elvis is two days older than Buddy and Buddy is the runt of his litter.
There is always a sucker who takes the runt.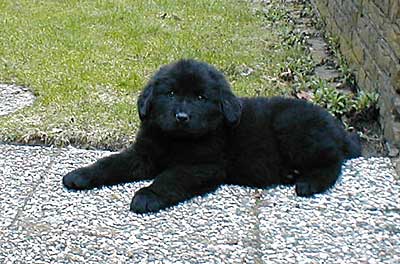 Buddy at Oma and Opa's. Elvis does not want to sit still.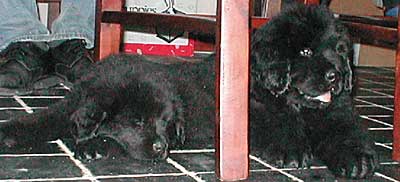 Buddy ( left ) and Elvis finally darken our kitchen doorstep. It's been a long journey, but we have our Newf puppies !