Posted by Mummy Dearest on Mar-16-2003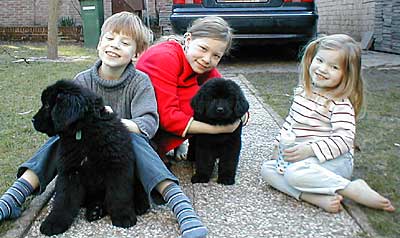 From left to right : The Boy with Elvis, The Girl with Buddy and The Baby. Despite the smile, when the puppies are around, The Baby in general would prefer being in Philadelphia.
( Week 1 here)
Yes, Sunday seems to be becoming 'puppy picture day'. What can I say ? This is a family weblog and the cherubs want weekly pictures of the puppies.
And what the cherubs want…