Posted by Mummy Dearest on Apr-27-2004
A bright spot is feeding the tadpoles: I enjoy that very much, which is a good thing as it seems that I am always feeding them.
We have a dreadful lot of tadpoles.
Want some tadpoles ?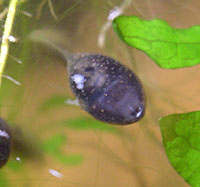 And how can I resist this one ? Eh- 'In one end and out the other' ?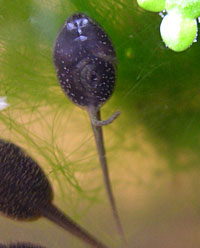 ( Aw, that's really gross.
I know.)