Posted by Mummy Dearest on Oct-15-2004
I am hoping that this will help to guess a date for this mystery photo: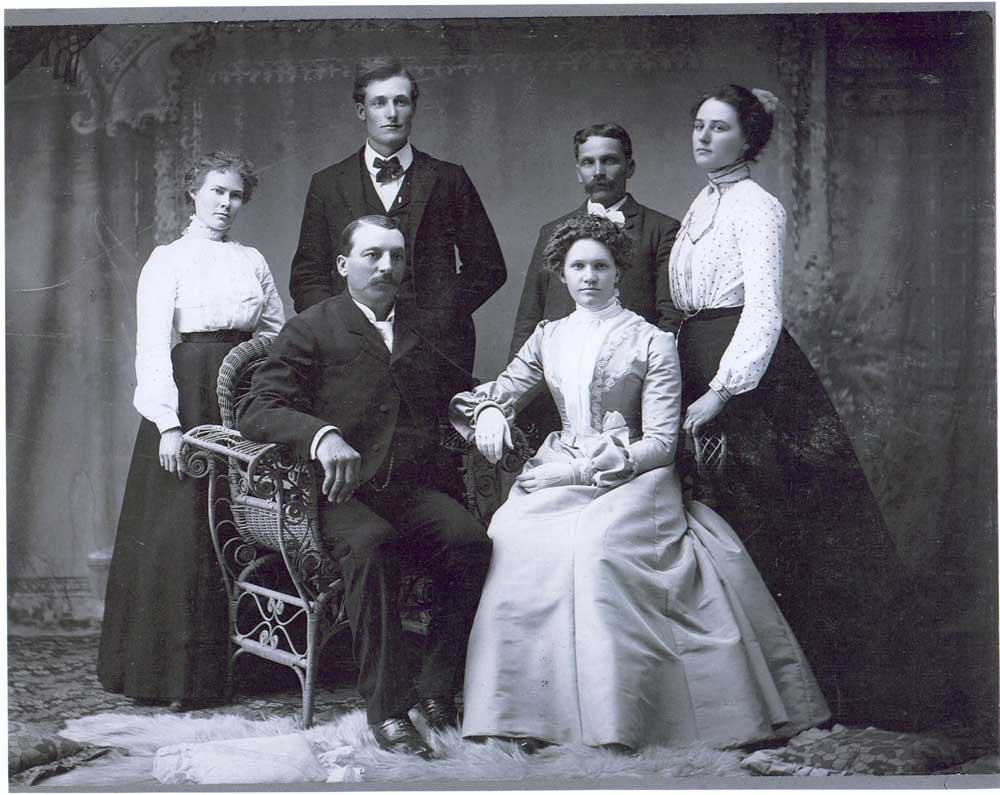 I have no idea who these people are, except that it is an old family photo.
I also wonder what's up with the left arm of the gent sitting down. Where is it ? Is it gone ? Or dangling away, some place very uncomfortable,perhaps looped into the wicker work backside of the chair the woman is sitting in ?
Update :
Could somebody look at that photo and tell me what they see ? The women's clothing is giving me 1905- ish, the older man's, 1870-ish. I find a facial resemblance between the gent sitting and the woman standing behind him. I see an odd, ribbon shaped tie ( southern ?) on the very tall young man and a ring on the left hand of the statuesque brunette.
The two young people on the left do not resemble each other in any way, nor are they standing close to one another. The two standing on the right are very close to one another.
The only one looking right into the camera's lens is the woman sitting. In general, I'm not catching a jolly atmosphere here- why was this picture taken ? What event is it noting ?
As an aside, the only one who bears ( and only the vaguest) resemblance to any photos that I have seen of our family, is the short ( no, there is more resemblance than that…) young man, standing on the right of the photo.
I could use some profiler kindof shit.