Posted by Mummy Dearest on Oct-19-2004
Of course, I had to show it to The Father, who in turn insisted that I fill it in and then scan it. Which I did. And I do believe that I shall save the little pencil as well.
But then, I save everything, don't I ?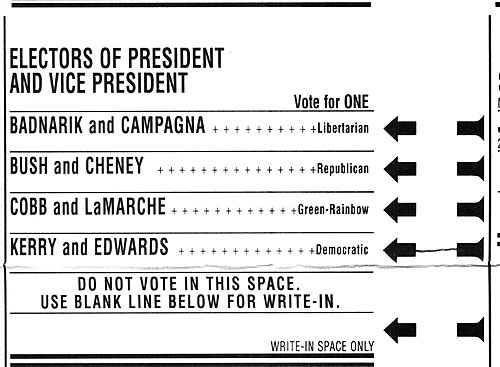 Well, didn't think that I would put the whole scan up, did you ? After all, how would I feel if- wudn't that be the durndest thang- they didn't take Massachusetts after all ?
Who, me ? Paranoid ?