Posted by Mummy Dearest on Mar-18-2005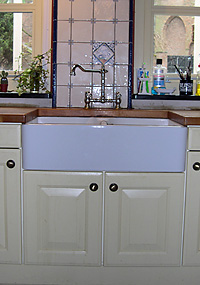 A fitting meme for a place like this. Now show us yours.
After you have compared blackbird's sink to mine, come back and read Meme Continued.
And- of course- should you want to let it all hang out, leave a link to your sink and/ or junk drawer either to blackbird or to me.
Preferably to her. It's her curiosity and, well, it means a lot to her.
She is one curious woman.
I like her fine.