Posted by Mummy Dearest on May-28-2005
The children's corner in the kitchen . Warning : BIG pictures, so you can enjoy the mess vicariously.
The Combat Zone is on your right as you enter the kitchen. In the first photo, you can see the back of the new couch.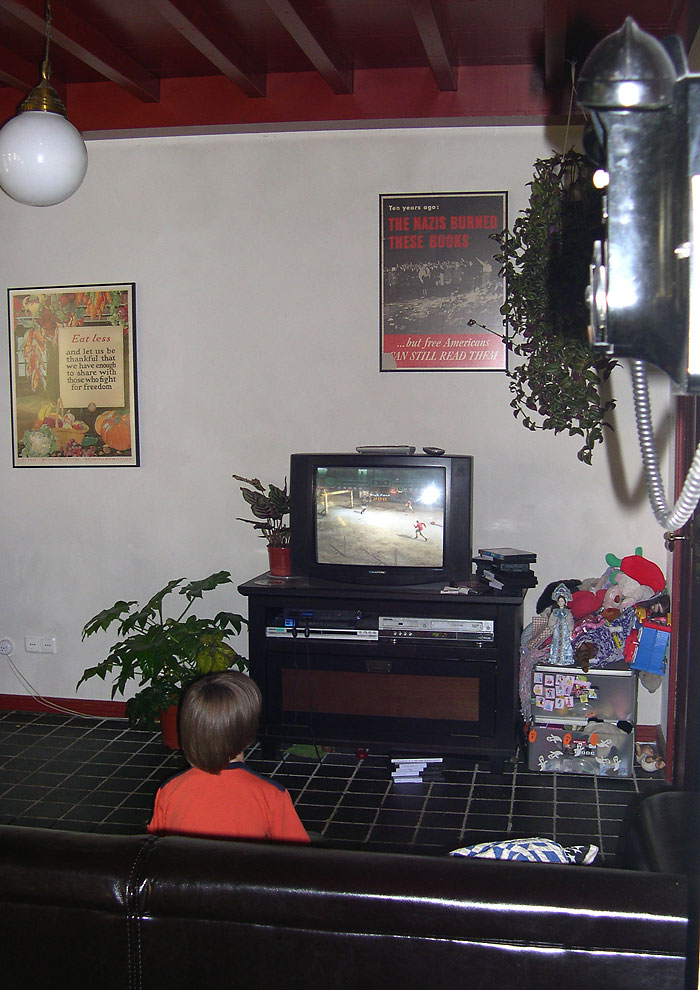 And then the front.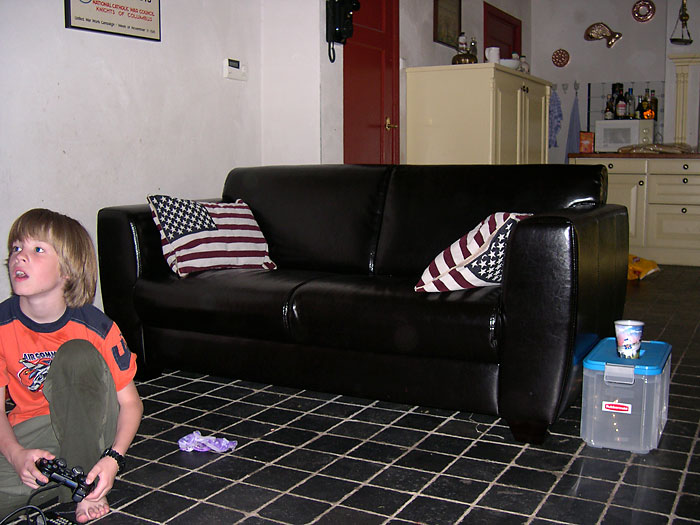 We like it.
Now, if I could just convince The Father that we really, really need some small furniture : end tables, things like that.