Posted by Mummy Dearest on Sep-30-2005
Point 1 : When men have a mid- life crisis, they usually buy small sports cars. Usually red or black
Point 2 : When women have a mid-life crisis, they may- or may not- buy tacky clothing.
Point 3 : Our house has one mirror. It is in our bathroom. The Father is 6'4. I am 5'2. If I stand on my toes, I can just see the tops of my eyebrows in our mirror.
So, you figure out how I took this. For the what i am wearing today thing.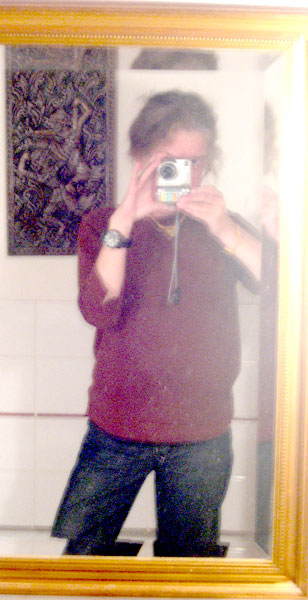 I love my tarty pants.