Posted by Mummy Dearest on Dec-14-2005
They delivered the bed today.
I love this bed.
Here is the headboard :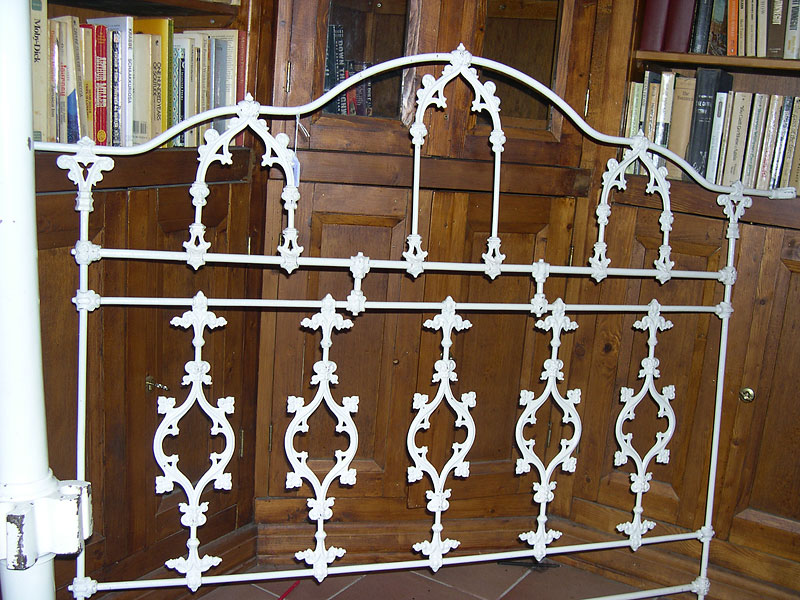 Here is whatever you call the foot of the bed ( foot board ?):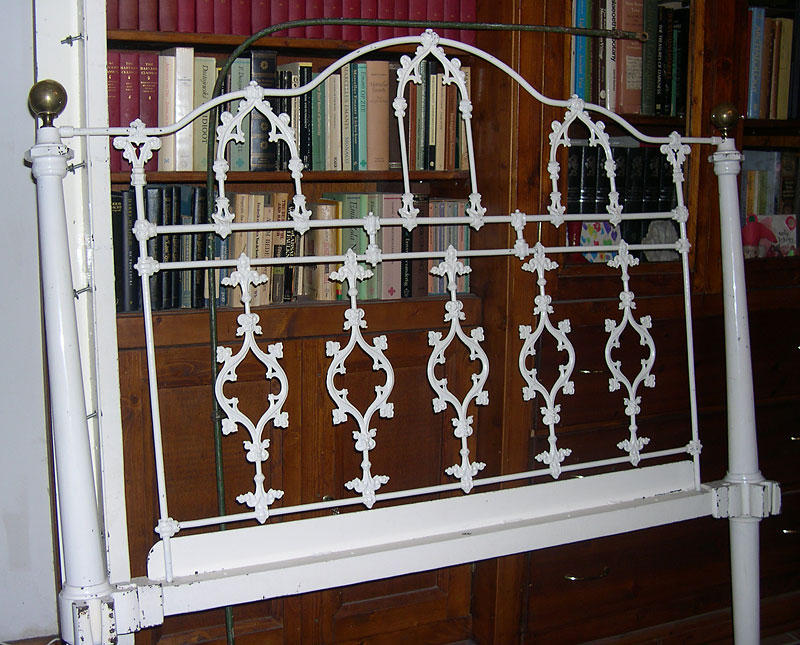 And here is the best part of all :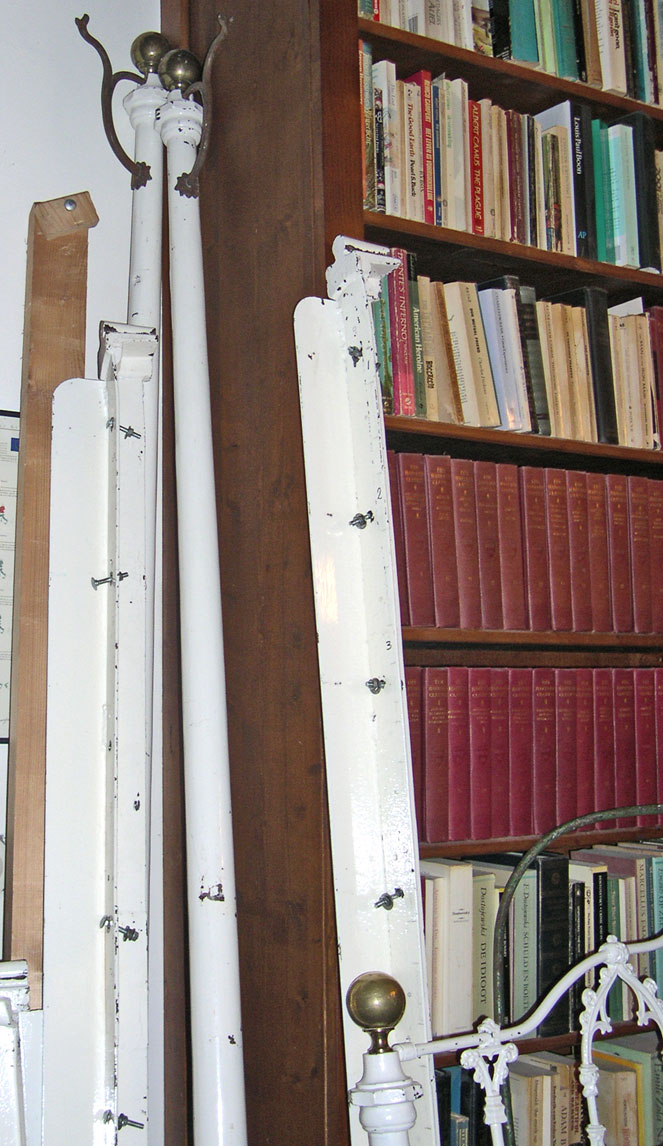 The Baby's new bed is a 19th century, French, brass and iron, 3/4 half tester ( in the second photo, you can see the curtain rod behind the foot board).
I think this is just a great bed for a little girl with delusions of princess-hood.
I'll be talking with Mr.Jo about restoring it : having it sand blasted and powder painted.
Now to see if The Baby likes it….