Posted by Mummy Dearest on Jan-11-2006
Because there can only be one first one :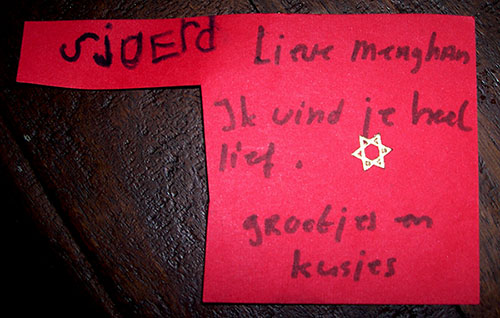 ( Dear The Baby,
I think you are very sweet.
Greetings and kisses.
Sjoerd.)


They plan on getting married.
Sjoerd wants to be an archaeologist when he grows up.
Being an archaeologist is slightly lower on The Father's list than being a horse thief.